SECO/WARWICK, the first choice among metal heat treatment and vacuum metallurgy solution manufacturers, is not slowing down and boasts a record order portfolio at the end of last year - PLN 566 million (an increase of 66% y/y). This success is influenced by balanced development, well-thought-out investments, and a long-term strategy to support green technologies.

The Group's excellent results last year were influenced by growth in the production activities in China, dynamic development in the American market, and the huge number of orders related to the electromobility industry expansion. In 2022, the company had an increase of over 80 % net profit compared with the previous year, and sales revenues amounted to PLN 622 million in this period (PLN 463 million in 2021). Such results set the bar high, but this year's first quarter summary shows that SECO/WARWICK does not intend to rest on its laurels and consistently implements long-term growth strategies.

"We hope to continue this positive momentum this year. The order portfolio for 2023 promises to be record-breaking, and the year itself will be a breakthrough. Two companies: American and Indian, changed their headquarters and gained more space, opening the door for further development. Retech increased its production space as well. Moreover, improving macroeconomic factors means that we are acquiring more and more orders from Asia and North America, and interest in our green technologies is growing,"
- said Sławomir Woźniak, CEO of the SECO/WARWICK Group.

"This is the America's year, and we want to make a strong presence on this market. Three SECO/WARWICK Group US companies: SECO/VACUUM, SECO/WARWICK USA and Retech - each representing distinct business units in separate locations - contributed a 37% share of the Group's sales in 2022 and continue growing stronger in every segment. Each of them made significant progress in terms of efficiency in 2022, and although they produce technologically separate solutions, they all share one common system of family and American values. The Group's family tree roots come from the United States, so it is good that these new branches share this heritage."
- added S. Woźniak.
/ Market development in the USA - changing locations, expansion, and birthdays
For SECO/WARWICK, 2023 is the year of American companies. The SECO/WARWICK Group boasts customers in 70 countries, while the American branch - SECO/VACUUM - serves 125 customers, after only five years of operation! Development also means the need to hire additional engineering and production personnel and the need to increase production capacity, hence the company's move to a new headquarters with a 50% larger office space and 300 percent more spacious production halls. SECO/WARWICK USA also moved to a larger headquarters this year. Now, both companies are located in the same business park on Technology Drive in Meadville. The new headquarters is 5 times larger, and the move is a part of Managing Director - Marcus Lord's larger strategic plan.

The Group's third American company - RETECH - celebrates its 60th birthday this year. The official celebrations are scheduled for June 2 and will be an opportunity to show customers and partners the newest Retech headquarters, the assembly zone, the R&D department and new production and warehouse space. The three American companies belonging to the SECO/WARWICK Group are jewels in the crown and show strong growth potential.

"The American market in our portfolio has grown by nearly 100% year over year. It's a spectacular success. Both the Asian and European markets are growing (revenues 34% and 46% respectively y/y), which makes us optimistic about the future. It is worth mentioning that we are growing in all product segments; the Aluminum segment grew the most (58%), which is related to the increased production of electric vehicles worldwide. The vacuum solutions segment is growing (39 percent) as well as the melting furnace segment (19 percent),"
- explains Piotr Walasek, CFO of the SECO/WARWICK Group.
/ SECO/WARWICK INDIA continues to grow, beginning with their new headquarters
In 2023, SECO/WARWICK will develop additional production capacity in India based on cooperation with local partners. In January 2023, the Indian company was headed by a new Managing Director - Binoy Koshy, who will oversee the entire transformation process of the Indian company.

SECO/WARWICK INDIA this year not only doubled its office space but also more than doubled its employment, currently having 35 employees in four regions. They are planning to open an assembly hall and start the implementation of the first furnaces projects which will be manufactured in India this year. SECO/WARWICK INDIA wants to be the market leader in this region and to have an efficient ecosystem of partners and teams ready to support the Group in strategic areas in Asia.

"India is a perfect export hub, and in this respect, it will certainly help the entire Group to optimize costs. Larger office space and expanding the team with experienced experts is the first step in building the company's capital,"
- sums up the CEO of the SECO/WARWICK Group.
/ Thermprocess 2023 – SECO/WARWICK plays green
The SECO/WARWICK Group presently focuses on promoting ecological solutions in heavy industry, which are not only an opportunity, but also an obligation for socially responsible enterprises. SECO/ECO is not just a slogan, but a fact, which the Group will present in June at the Thermprocess 2023 fair in Dusseldorf, presenting the green side of heat treatment and metallurgy technology.

For years, SECO/WARWICK has been trying to actively protect the environment, not only by sorting waste, investing in green power sources, saving water, introducing electronic document circulation, or involving its partners in the SECO/ECO idea. SECO/WARWICK primarily implements innovative, ecological technologies allowing users to make many pro-environmental changes in the energy, aviation, automotive and recycling industries. SECO/WARWICK makes world a better place – an ecological place. SECO/WARWICK will show these solutions at the German fair, where it will show how they change the heat treatment color to green.
/ Green furnace technology will change the face of the industry
The innovations implemented at SECO/WARWICK directly related to the manufacturing of furnaces are designed with concern for the principles surrounding the concept of ecology. ZeroFlow® technology is an example. The process enables users to achieve reductions in technology costs and process gas emissions by up to several dozen percent. Another solution – Vortex® - reduces component processing time by up to 30% compared to other available technologies. This increases productivity and thus reduces energy consumption and costs. In turn, LPC technology considerably shortens cycle time while reducing energy and process gases consumption. This directly decreases production costs and reduces CO₂ emissions to negligible values while improving the quality of results when compared to traditional technology.

Another ecological solution example is the JetCaster furnace. It is used for multi-variant and large series casting of gas turbine blades with a monocrystalline microstructure for the aviation industry. The JetCaster furnace allows users to shorten the casting crystallization time, increase production efficiency or reduce production energy consumption. At the same time, it allows the production of twice as many castings with a comparable level of energy demand.

The vacuum technology advantages in terms of environmental protection cannot be overestimated. The vacuum heat treatment ecological features include the lack of intercrystalline oxidation (no additional mechanical treatment), no need to use protective gases (lower costs and emissions) and zero CO2 emissions.

Green CAB technologies from SECO/WARWICK are distinguished by zero-emission air-jacket cooling systems and unique controls, reducing operating temperatures. It is worth noting that the furnaces do not remain in standby mode during production breaks, which leads to a reduction in energy consumption and in the case of natural gas heating systems - reduction of CO2 emissions.
In the case of SECO/WARWICK, taking care for the environment does not apply only to its products. Sustainable production and ecological innovations are part of a long-term strategy.
"Caring for the environment is an important value for the SECO/WARWICK Group. It is understood not only as sustainable production of ecological and innovative solutions, but also as care for energy savings, involvement in ecological social campaigns and supporting Partners who contribute to improving the natural environment. This is a part of our long-term strategy. We provide furnaces which save energy and reduce emissions in many industries. Heavy industry can be ecological, and we consistently want to prove this thesis,"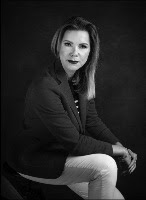 Yazar: KATARZYNA SAWKA
VP MARKETING AT SECO/WARWICK