The Fluid and Climate Controls Europe of Parker Hannifin, the global leader in motion and control technologies, announces the launch of the Q and C Series Technopolymer valve system, a new range of product solutions making a breakthrough standard for the beverage dispenser industry.
This range brings a series of innovations and design advantages to the market in solenoid valve technologies for fluid handling. The Q Series Technopolymer valve system is designed to offer the quickest installation and maintenance through a push-to-connect system with a zero-tooling concept. The C Series cartridge is a disposable solenoid valve that completes the Q Series.
The C Series can be ordered to replace the Q Series built-in cartridge or to be integrated into a cavity designed in accordance with dimensional drawings to realise manifolds or specific systems.
"This new product launched by Parker enables constructors and end users who choose it to achieve incomparable levels of efficiency and cost optimisation compared to what is available today," said Valerio Pozzi, Marketing Manager for Fluid Control Solutions Europe, "through the unique and innovative design of the cartridge solenoid valve system, conceived to generate value, solve customisation and uptime issues, simplify, and comprehensively address manifest or latent needs of the market itself."
The new range addresses the unresolved needs of customers and the related industrial segment in terms of zero-tool installation, simple maintenance, availability and unparalleled uptime, as well as the reliability and durability that are intrinsic proprieties of Parker products.
The complete solenoid valve is designed around a disposable cartridge concept. The cartridge is a full valve, integrating all the movable elements and those subject to deterioration. Both routine preventive and unplanned maintenance of the product can now be performed on site, and the disposable cartridge is simply replaced with a new one. The clip that blocks the valve coil in the assembly can be used to pull out the disposable cartridge.
Parker's Technopolymer range is equipped with the Parker Tracking System (PTS). PTS is an asset tagging and management solution developed, hosted and supported by Parker Hannifin. It can be used to tag and manage both Parker and non-Parker parts. Immediate traceability, availability of documents and technical specifications and accessible contact points are available at the point of installation, improving the customer experience and making these products an essential technology.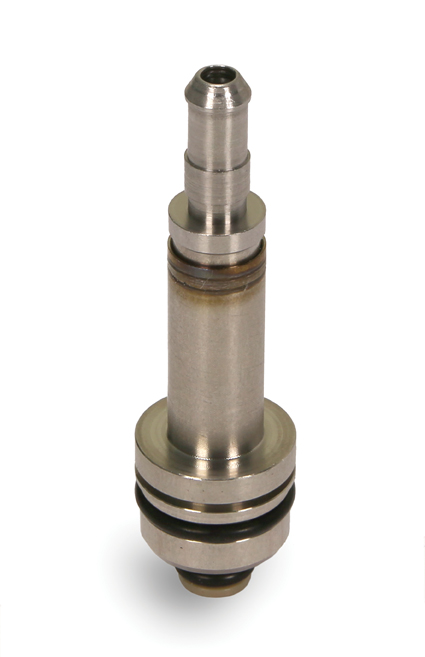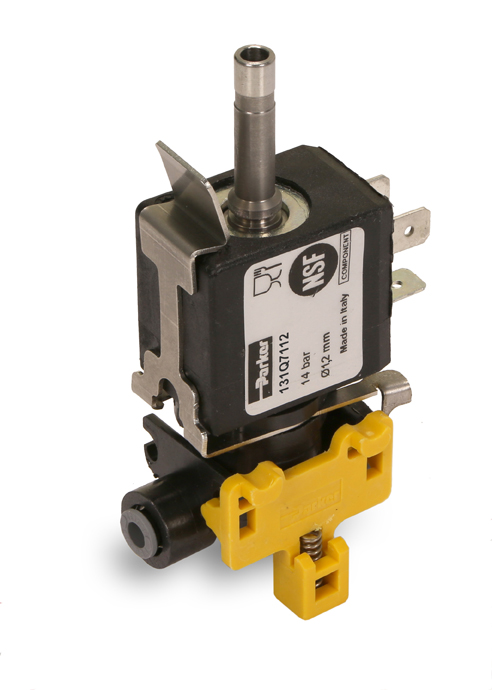 The modular concept of the Parker products, having separate solenoid valves and electrical parts, provides the customer with increased flexibility by allowing many combinations. This added flexibility means distributors can greatly reduce valve inventory levels, while retaining the same level of capabilities. Parker has unrivalled experience in developing customised product solutions that comply with the highest technical, environmental, energy and service life requirements.
For more information on the Q Series and C Series Technopolymer valves system, please visit:
https://ph.parker.com/gb/en/q-series
https://ph.parker.com/gb/en/c-series